English School's U-19 Basketball Final 2006
Danum School Technology College (Doncaster) 76
Shenfield School (Essex) 65
Danum School won the English School's basketball title on Saturday when they defeated Shenfield School from Essex in the National Final held at Hemel Hempstead sports centre.
With large travelling support from both Doncaster and Essex, the game was played in a great atmosphere and was close throughout. The scores were tied on nine separate occasions during the game, but apart from trailing 3 – 0 at the very start of the game, Danum were never behind until, with less than three minutes to play, Shenfield took their first lead since the opening
minute, 63 – 62.
Danum showed great strength of character to respond and a pair of vital three pointers from Robert Hammill and Mathew Martin swung the game decisively back in their favour. A huge effort in the last three minutes saw Danum outscore Shenfield 15 – 2 to secure the game and become National Champions for the first time.
The victory is a just reward for all their efforts during the past year in particular, and, for many of the team, over the past seven years. The entire team have been superb throughout the season, with every player making a significant contribution at some stage during the run to the final. In order to become National champions, Danum have had to defeat three schools from Sheffield in the regional phase and then schools from Newcastle, Windsor, London and Essex.
Coach Ben Lowe said "I am delighted for the team. They are a fantastic group who it has been a privilege to work with. They have worked really hard to achieve this success and fully deserved their victory."It has given the whole school a huge boost, showing what can be achieved with hard work and commitment. It is great that something so positive has been achieved.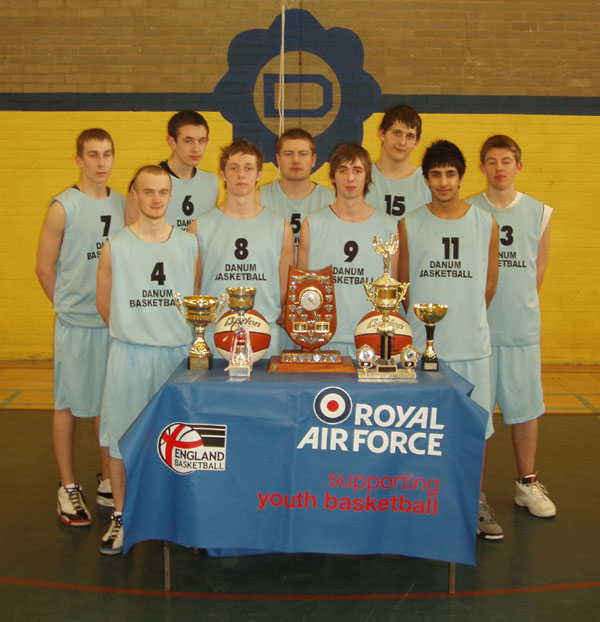 Team: Mathew Martin, James Martin, Robert Hammill, Robert Marsden, Jaspal
Lall, David Kent, Jake Burlaczenko, Sam Hanson, Matthew Redfearn.